Keeping our clients, guests and employees safe and healthy is our top priority.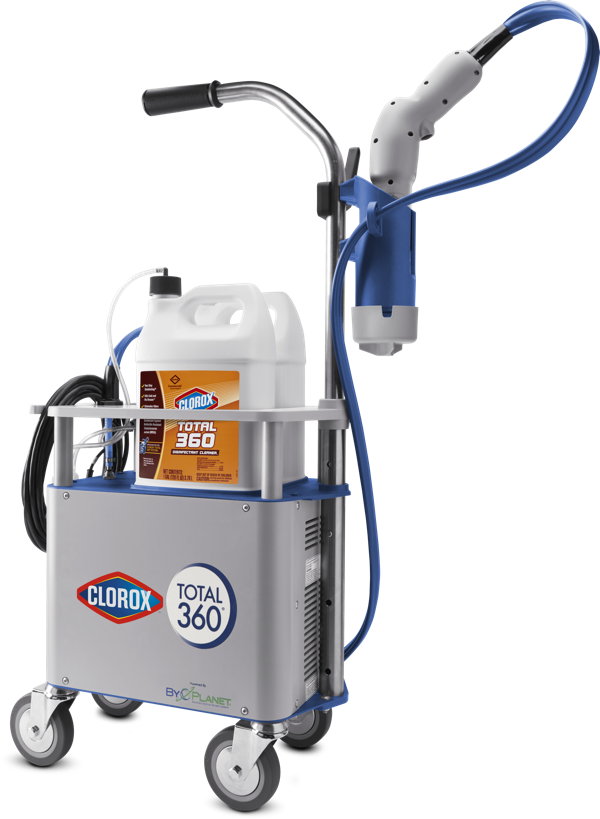 Following guidelines set by the CDC, we have greatly enhanced our cleaning and disinfecting procedures for our fleet vehicles, as part of on-site car prep services and at our event space MG Studio. In addition to our regular and rigorous safety protocols, we're proud to announce we have invested in – and now have available for use – a Clorox Total 360 System. The innovative cleaning tool features an electrostatic sprayer that is approved by the EPA to combat COVID-19 and can be applied to any surface in minutes (killing 99.9% of bacteria in five seconds) and lasting up to 24 hours after use. The unique technology allows the solution to cover hard-to-reach areas including the side, underside and backside of surfaces – making it ideal for a quick and efficient sanitization of a vehicle's interior.
As part of our on-site car prep services, we're excited to be able to offer this convenient and portable solution. Ideal for press tours, focus groups or consumer marketing events, a vehicle can easily be sprayed in between each guest's use to ease any health concerns and promote safety. We recommend allowing 10 minutes to spray-sanitize each vehicle, including dry time. We have dedicated staff to manage our new COVID-19 safety procedures and who have been trained first-hand by Clorox personnel to operate the new system.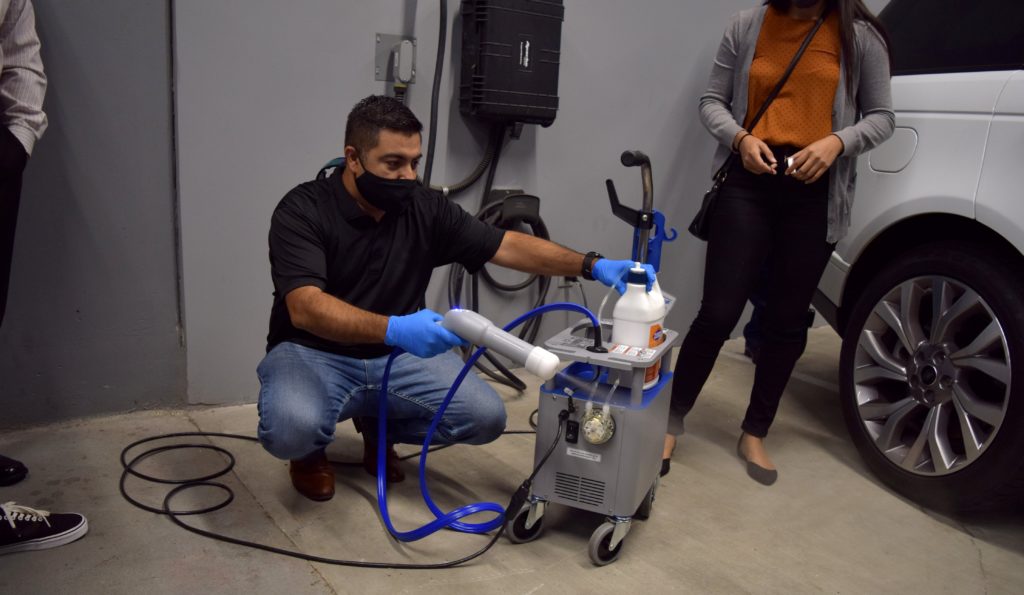 For those booking our MG Studio space, we also offer additional sanitization and assurance with the Clorox Total 360 System. Depending on the type of event, the entire studio can be spray-sanitized before and after an event, in about one hour, with spot cleaning available as needed. We do require all guests and employees to wear face coverings while inside the studio and keep six feet of distance from one another. Our 6,500 sq. ft. studio is a warehouse style, well-ventilated space with 16 ft. ceilings and designated meeting rooms that allow for comfortable social distancing. Our studio can easily accommodate virtual events, focus groups or meetings.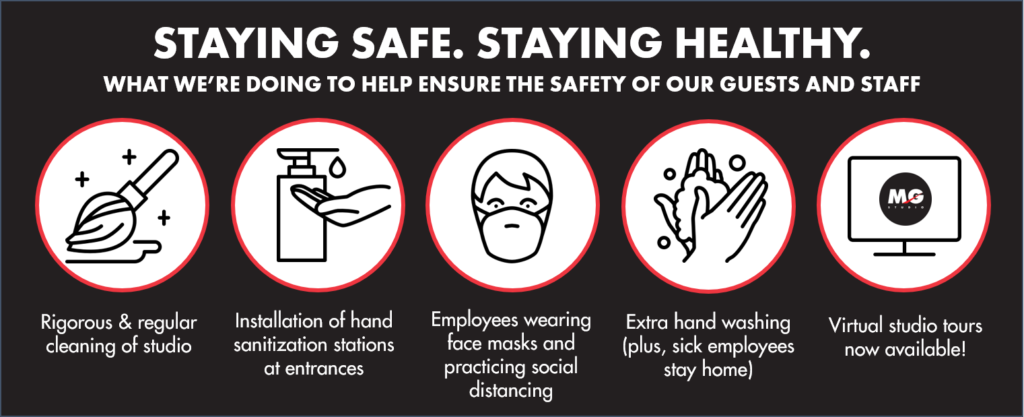 Interested in using the new Clorox Total 360 System for your next program or event? CONTACT US today.
+ + +