By David M. Smith, Jr. // Vice President, Midway Group –
It feels apropos that on the one-year anniversary of the pandemic, we find ourselves attending a virtual incarnation of an auto show event. For those who may not have heard, in partnership with AutoMobility LA, the Motor Press Guild gathered nine OEMs for a virtual media day full of pre-recorded press reveals, swanky commercial spots and live media Q&As. The virtual lobby was a trip, the Chevy Bolt EUV sponsorship was effective and the Zoom meetings were tolerable, but the top winner: the new Canoo pickup truck. Here's a few other highlights from #VMD2021:
Grand Wagoneer goes for gold – Pure luxury and opulence with an iconic name. Stand out features include seven screens (giving it 75 total inches of display), 23 speaker  McIntosh sound system, Amazon Fire TV for Auto connected entertainment … the multiple Easter eggs hidden throughout has us eager to get our hands on one.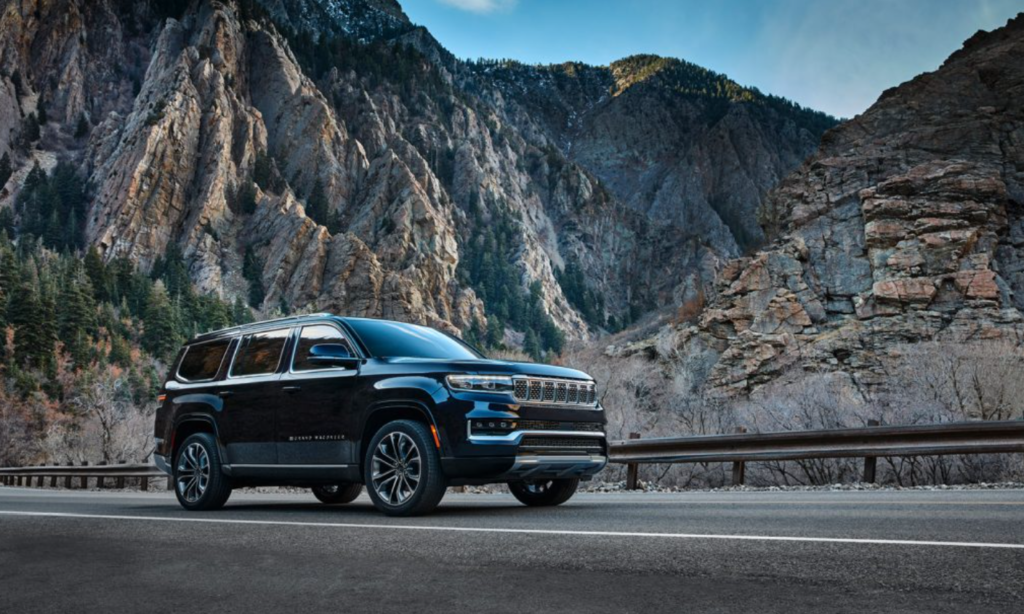 Sleek new Mirai gets an update – The all-new 2021 Toyota Mirai looks like a Lexus, which is no surprise since it's built on the same GA-L platform, making it longer, lower and wider than its 2015 predecessor. Fun fact: MG Studio played host to a consumer Ride & Drive event back in 2016. Let's do it again, Team Mirai.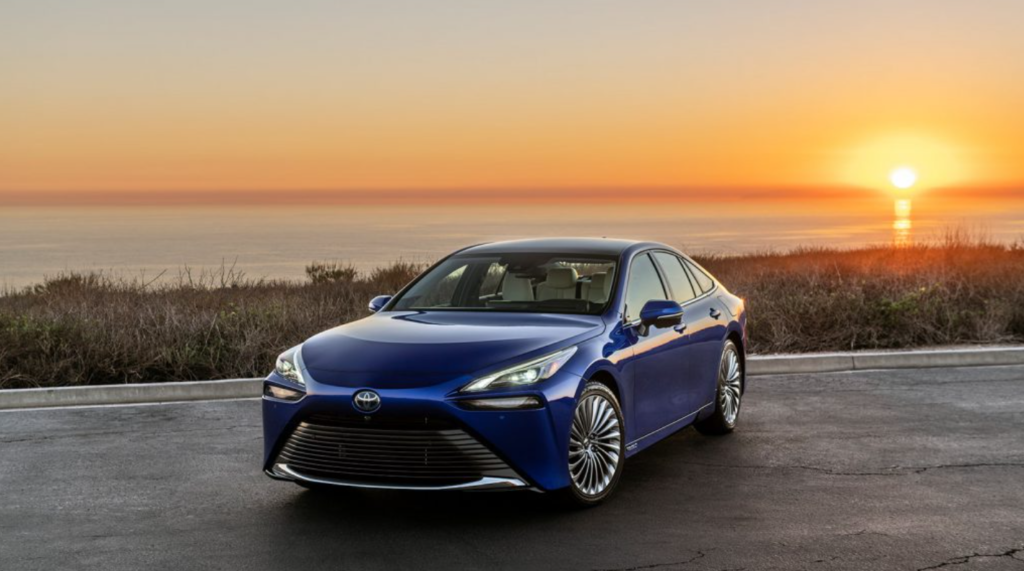 Fisker explaining his leasing model – During his media Q&A, Henrik Fisker explained how and why their Fisker Flexee Lease model is good business. They maintain ownership of the vehicle and resell rather than send to auction, allowing them to provide customers extreme flexibility to return the vehicle whenever they want. Sign us up.
ID.4's vibey mood lighting – We've talked about the new ID.4 on our blog, but I still get a kick out of the LED light accents. From the glowing VW emblem, to the matching LED light bars on the front and rear, to the interactive mood lighting on the dash. We were lucky enough to secure a pre-reservation of the First Edition, and as Hein Schafer mentioned, we're expecting delivery any day now.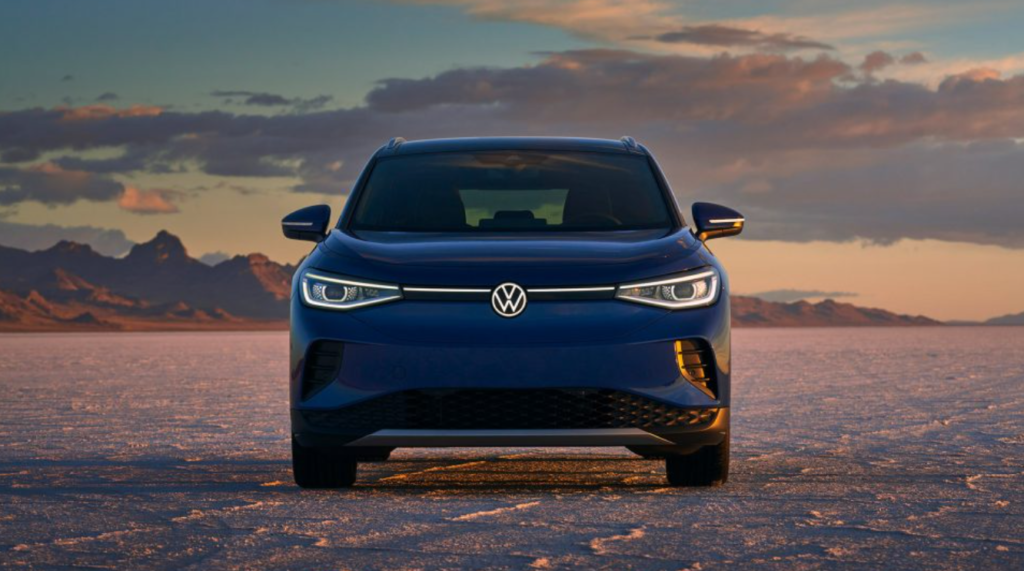 Ford Mustang Mach-E wins car of the year –Finalists included the Chevrolet Bolt and Kia Nero, but the Mach-E was named the Best EV Car of the Year by the Hispanic Motor Press. We now have two units in our fleet and we're taking client reservations.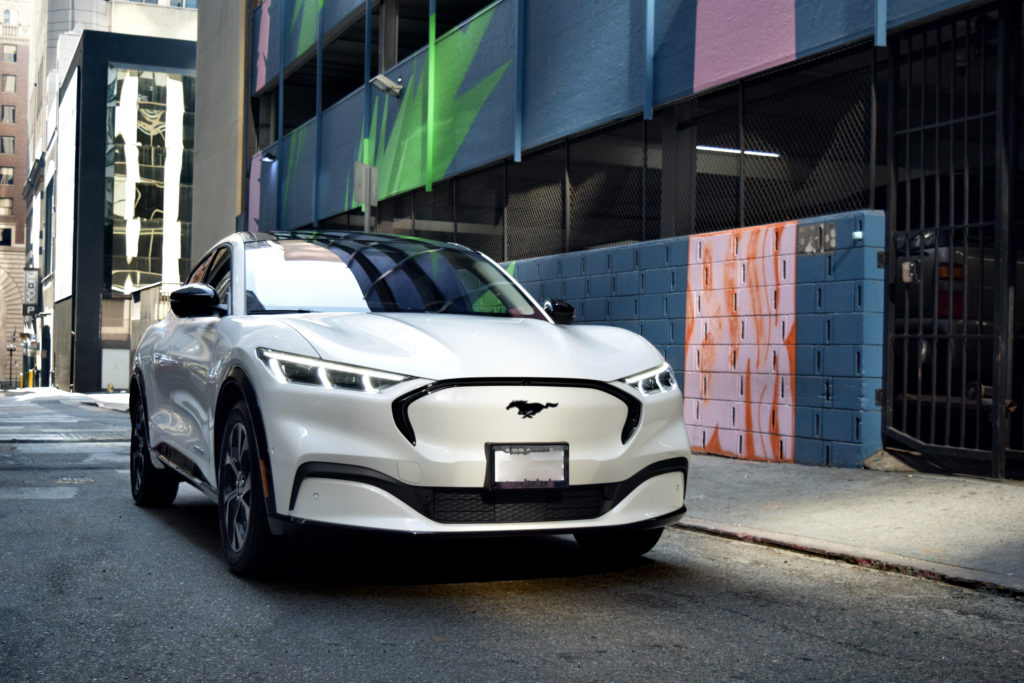 Girlfriend chat between Wendy Orthmam and Amelia Dalagard – After several hours of pre-recorded presentations and Zoom interviews, it was a surprisingly welcome change of pace to experience this friendly, fireside chat between moderator Amelia Dalgaard of Motorhead Mama and Wendy Orthmam, the Global Head of Communications for INFINITI. Girl power.
MVP of the Show – that Canoo pickup truck – There were lots of cool reveals and interesting media Q&As, but I'm obsessed with this truck. I've been a fan of the brand since its inception, but this truck is awesome. The modular design and endless ways to customize make it the most functional vehicle we've ever seen. As Tony Aquila, Canoo's Executive Chairman said, the truck was "built to personalize" and was designed "from the inside out." I also want more of these camper accessories. We have goose bumps, too, Tony.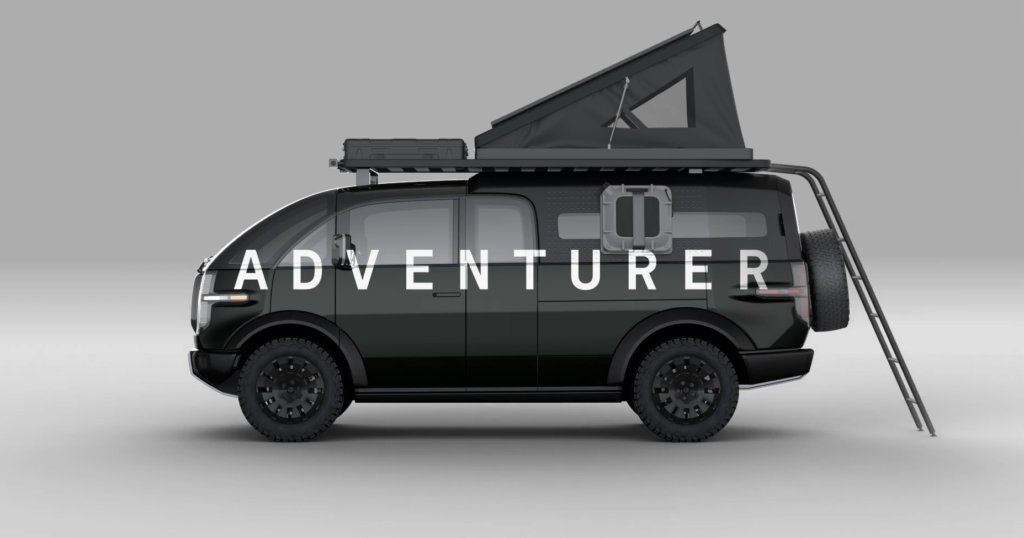 Can't wait to see what this company is going to do next.
+ + +